Hello,
Not sure how many of the UK users here are on Virgin Media, and of those how many have done this already, but i thought i`d share seeing as many people had lag issues in last nights BTCC race.
This is all based on you having the Virgin Super Hub too, but it may apply to other routers, I`m not sure.
Log into your Super Hub by entering the IP into your internet browser (usually 192.168.0.1) and you will be greeted by the screen below;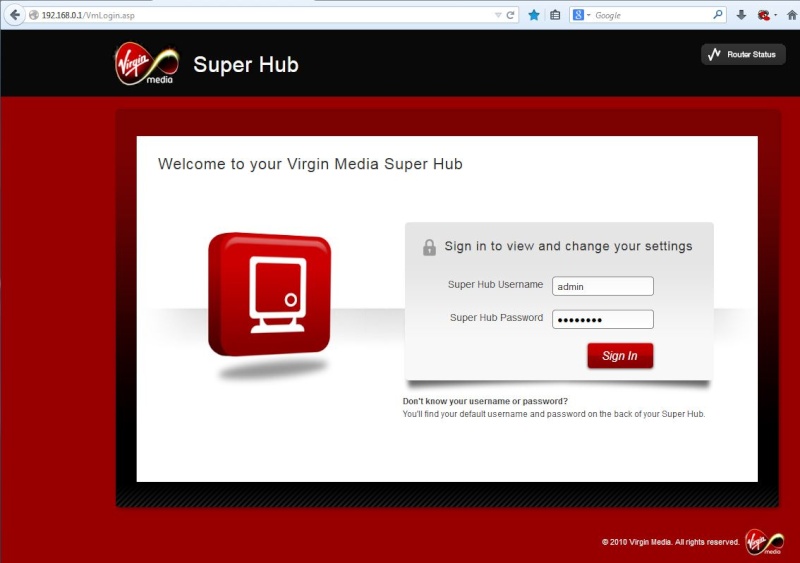 The Super Hub will almost always be 'admin' and is written on the back of the unit, along with the login password. If you have never logged in before, the password will likely be 'changeme'. When you first log in, it will prompt you to change this password and I highly recommend that you do.
Once logged in, you will see this screen;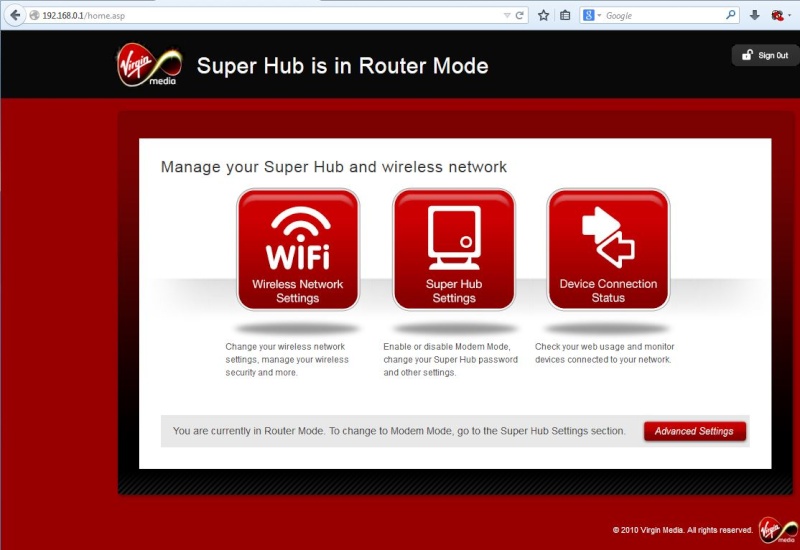 Click on 'Advanced Settings' in the bottom right corner.
You will then see this screen;
Click on 'Firewall' under the Security settings. You will then see this screen;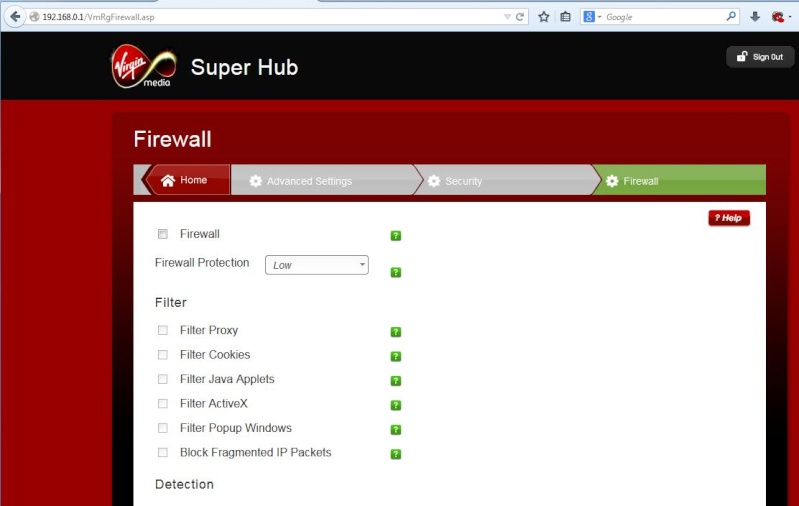 Note that when you first see this screen, Firewall will be turned on, along with a bunch of other options further down the screen. For smoother internet connection, uncheck the firewall box so that it is turned OFF. This will grey out all the other options, but that is fine.
I did this trick years ago and my internet has always been pretty smooth. I had a chance to test this first hand last week, as I installed my parents' new Super Hub for them.
When speed testing from first setup, they were getting 42MB out of 50MB with a ping of around 20+ using SpeedTest.net. The graph showed peaks and troughs all over the place. Once the firewall was turned off on the Super(crappy) Hub, it was a steady 52MB and the graph was level all the way along with a ping of 9.
If you have security concerns about turning off the firewall on the Super Hub, then install a software firewall within Windows if you have not already. That will be far more usefull and do less damage to your connection than the firewall on the Super Hub.
Hope this helps some people and if you have any questions, please get ask.

Kris Vickers

Backmarker





Posts

: 57


Points

: 66


Reputation

: 3


Join date

: 2014-12-07


Age

: 37


Location

: North West



My lag is most definitely caused by BT refusing to put a fibre cabinet on my street meaning I get a maximum speed of 3.5Mbps.

1 street away they have fibre. We're one of only 2 cabinets on the exchange still waiting for it. I quote Openreach "Based on our survey there is not enough demand in your area". Which is based on a survey when this street was being built and only about 10 houses were lived in. There's now about 100. So their survey is out of date bullshit. Which I've told them!
_________________
BTCC 2013A, 2013B and 2014B Champion
BTC Cup Americas Tour Champion
Steam Profile

Chris English

Racing Legend





Posts

: 1227


Points

: 1378


Reputation

: 17


Join date

: 2012-06-21


Age

: 30


Location

: Geordie Land, UK





Similar topics
---
Permissions in this forum:
You
cannot
reply to topics in this forum